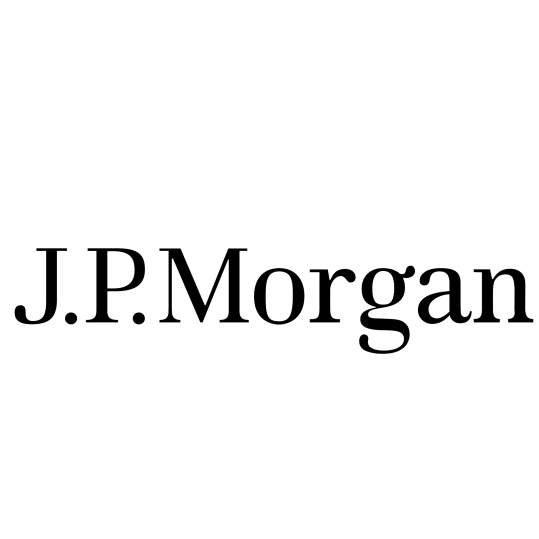 Website: https://www.jpmorgan.com/
JPMorgan Chase & Co. is a leading global financial services firm and one of the largest banking institutions in the United States , with operations worldwide.
Related Articles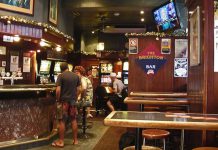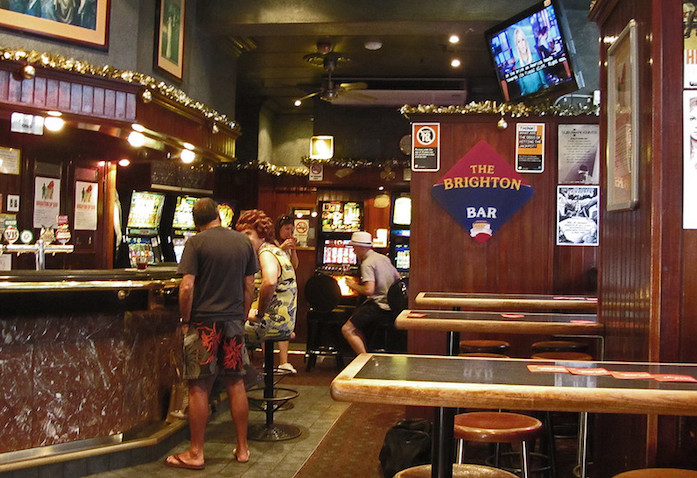 Revenue and sentiment amongst Australia's slot venue operators has improved significantly, though many are still wary about loosening the purse strings to pay for new products, according to an annual slot machine survey from J.P. Morgan.
Operators of Australia's slot parlours are more optimistic about recovery now than in July, as revenues have improved, according to J.P. Morgan's 11th annual slot survey.
Gambling on pent-up demand and hopes that the big rollers would return, analysts at J.P. Morgan made a bet on the gambling capital of the world. They are now cutting their losses.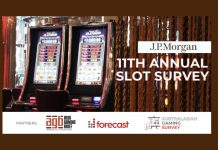 JPMorgan Australia has partnered with Asia Gaming Brief and Forecast Australia to launch the 11th edition of its Annual Slot Survey, which takes the pulse on EGM trends across Australian gaming venues. The JPMorgan survey will uncover EGM market trends, the competitive landscape, analysis of Australia's leading EGM manufacturers, and uncover the key consumer behaviors […]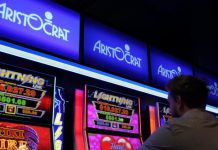 Aristocrat Entertainment is likely to emerge from the current crisis with a larger land-based footprint in the medium-term and may be well placed to expand through acquisitions of weaker rivals, JP Morgan said in a note.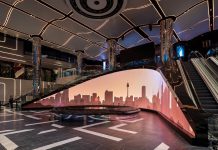 A soft domestic outlook and potentially weak consumer sentiment over the next few months will subdue Star Entertainment Group's earnings in their Sydney and QLD properties, according to analysts from JP Morgan. The brokerage announced earlier this week it has downgraded Star Entertainment Group (SGR) to Neutral. According to JP Morgan analyst Don Carducci, soft […]
Higher costs associated with Australia's Point of Consumption Tax (POCT) has ultimately been passed over to gamblers, according to a note from JP Morgan on Wednesday. While the intent of the POCT was to tax corporate bookmakers, JP Morgan says round pricing indicates that POCT pricing has been passed along to the gambler, which will […]
While China's cyclical slowdown will have its impact on Macau, analysts from JP Morgan are advising investors to "climb the wall of worry" and hold their casino stocks over the long term. In a report published on Tuesday, the analysts, which include DS Kim and Sean Zhuang, said that negative sentiment has already been priced […]
Macau's new smoking regulations could crimp VIP revenue, but overall the impact will be relatively limited, JP Morgan said in a note. The firm said the proposals could lead to a 10 percent decrease in VIP and premium mass revenues and a 5 percent drop overall in 2019, the expected first full year of enforcement. […]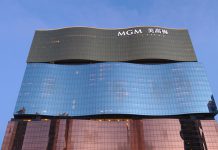 MGM China's new Macau casino launch date should be no later than October 1, say analysts. Analysts including JPMorgan and Telsey Group believe the project will open before October Golden Week, according to a report from Macau Business Daily, "Based on our on-the-ground checks…we believe the project can still open in August or September (ahead […]
Macau's VIP gaming sector may have recorded its first year-on-year quarterly growth in 16Q4, according to analysts at JP Morgan Securities. "We estimate VIP GGR grew by 15 percent to 16 percent quarter-on-quarter or 8 percent to 9 percent year-on-year [in the fourth quarter of 2016]," said analysts DS Kim and Sean Zhuang, reaching US$3.5 […]
The Macau government is planning to introduce a bill that would require visitors to disclose cash holdings of more than MOP 120,000 (US$15,000) at entry, local media reports. Executive Council spokesman Leong Heng Teng said the measure would help to prevent money-laundering activities in the city. He made the comments when introducing the bill at […]
Macau's gross gaming revenues are showing genuine signs of recovery and point to a positive gaming market in the years ahead, noted J.P. Morgan in a recent report. "Recent 2016 third quarter results demonstrated that the sector's earnings power is much stronger than what the market had projected, driven by a benign cost environment despite […]
As the first quarter comes to a close, there seems to be little reprieve for Macau's battered casino stocks, with analysts continuing to cut estimates on the back of weak Chinese New Year revenue and an ongoing stream of negative news. Although the February fall in gross gaming revenue was the worst on record at almost 49 percent, it wasn't as bad as some had been expecting. Still the consensus is that the market has not reached a bottom as yet. Comments from both analysts and operators continue to reflect longer-term optimism, but agree there remains little near-term visibility. "February was very weak especially given Chinese New Year and a lot of analysts are revisiting their forecasts," said Alex Bumazhny, an analyst at Fitch Ratings, which this week predicted a 4 percent decline for 2015 GGR. "The market is banking on a slow down in premium mass and on the whole it's not looking so good for 2015." It's also unclear as to whether the regional operators which saw a sharp uptick in Q4 VIP revenue as high rollers fled Macau, will continue to benefit as China pledges no let up in its anti corruption drive. JP Morgan in a recent report cut its earnings and share price target estimates by 25 percent and said it now expects an 18 percent decline in 2015 GGR, while Deutsche Bank issued perhaps the most bearish forecast so far, predicting a 30 percent drop and slapping a sell rating on the Macau five operators apart from SJM Holdings, which was already rated sell. JP Morgan said it doesn't expect a pick up in share valuations until April, pointing also to a series of regulatory overhangs in the market. Deutsche Bank says the GGR decline may extend into 2016. The Macau government will conduct an interim review of the gaming sector this spring and may provide more clarity on new table allocations to casinos. It is also likely to discuss the issue of inbound mainland visitors with Beijing and whether their movements will be further restricted. The government last year clamped down on transit visas to third country destinations and has said it may review the Individual Visa Scheme. "We believe the market would not give the benefit of the doubt, until such regulatory issues are proven to pass without any significant surprises," the bank said. Citi is more upbeat, saying it believes the market may be at a turning point, but still sees no signs of recovery in the VIP sector. The firm recently cut its forecasts for 2015 market GGR to negative 16 percent, from its prior estimate for a drop of 4 percent. The Q1 results will follow on from a set of financial statements for Q4 that, while gloomy, were largely in line with expectations. "The results were more or less consistent with what we expected," Fitch's Bumazhny said. "Wynn lost some market share and that appears to have continued in Q1 which is a concern." Wynn Macau, which currently has just one highly VIP focused property, posted the biggest drop in quarterly revenue so far. (Galaxy Entertainment will report on March 19th and SJM Holdings didn't split out Q4 figures). Net revenues were $761.2 million, a 32 percent decrease from the $1.12 billion generated in the fourth quarter of 2013. Adjusted property EBITDA in the fourth quarter of 2014 was $241.2 million, down 35.5 percent. VIP turnover was down almost 40 percent, however the group has been renovating its casino floor which resulted in a drop in VIP tables to 244 in Q4 from 273 in the prior year. That renovation, which includes the addition of two VIP rooms and a new relationship with top junket operator Sun City, was scheduled for completion ahead of the Chinese New Year. Despite the weak Q4 for Wynn, analysts are generally reasonable bullish about its outlook. Sterne Agee's David Bain wrote in a recent report that his buy recommendation on the stock remains intact and that investors have given little credit for its renovations and still less "to a top tier junket operator occupying one of its rooms that currently does not do business at its facility." Bain and analysts at Citi also pointed to the fact that the opening of its new Wynn Cotai will be transformational for the company. Citi said the new property is likely to be the "premier" resort on Cotai, although the company indicated in its Q4 earnings call that the opening may be delayed. MGM China's Q4 was also weaker than most had expected. Revenue fell 22 percent to $719 million, while adjusted EBITDA dropped 22 percent to $185 million. Like Wynn, MGM also cut Macau VIP tables in the quarter to 195 from 235. VIP table games revenue dropped 39 percent, while mass floor revenue jumped 19 percent, reflecting an increase in main floor games up to 228 from 195. UBS analyst Robin Farley points out the mass performance in the quarter was "impressive," above the firm's 18 percent growth forecast and the market consensus for a drop of 16 percent. The group said it remains on schedule for the planned opening of MGM COTAI in 2016. The expected total development cost is approximately HK$23 billion, excluding land costs and capitalized interest. It also announced plans to spend $100 million on revamping the main floor at its existing MGM Macau. Sands China as expected benefited from its bias towards the mass market and its higher capacity than other operators. Total net revenue declined 16.2 percent in the quarter to $2.12 billion, while adjusted property EBITDA decreased 14.7 percent to $713.2 million. Mass revenue was down 9 percent, while premium mass was down 17.5 percent. VIP volume was down 42 percent. "In Macau, we like its peer-high weighting to mass gaming (higher visibility and margins than VIP), peer-high hotel room capacity amidst strong visitation growth and gaming position lead in Cotai," Sterne Agee's Bain said. The company noted on its earnings call that there is room for improvement to its Q4 margin of 34 percent going forward, as the drop in the mass market was so rapid towards the end of the year that it had not had time to adjust expenses. However, analysts also noted that the company is no longer giving a specific time frame for the opening of its Parisian Macau resort, saying that the target remains "sometime in 2016." UBS' Farley says that the U.S. casino giant will need the Macau government to approve more labor to achieve that date. Melco Crown saw its Q4 revenue drop 20 percent, although again analysts are slightly more upbeat about the company's prospects given the opening of its Studio City property later this year. The consensus view is still that added capacity will drive growth, although Deutsche Bank's latest note even casts doubt on this theory. The opening of two new gaming venues this year isn't expected to boost demand, and the market is underestimating pressure on casino operators' profit margins, the German bank's analysts noted this week. Melco's adjusted property Ebitda was down 29 percent to $278.6 million. SJM's annual gaming revenue dropped 8.8 percent to HK$79.3 billion, but CEO Ambrose So said it had been a challenging year, with a deterioration in the last half. So said that investors should not expect any sharp rebound in casino earnings in 2015, although is cautiously optimistic that revenue will stop falling in the second half of the year.     ****** MPE