Website: http://www.hkjc.com/
The Hong Kong Jockey Club is the sole betting operator in Hong Kong, founded in 1884. It is a non-profit organisation providing horse racing, sporting and betting entertainment in Hong Kong. It holds a government-granted monopoly in providing pari-mutuel betting on horse racing, the Mark Six lottery, andfixed odds betting on overseas football events.
Related Articles
The U.K.'s Tote Group said it has extended its collaboration with the Hong Kong Jockey Club to offer its customers more betting opportunities as race meeting shrivel due to the coronavirus.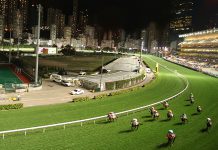 The Hong Kong Jockey Club (HKJC) has said it will fly out the winner of the Racing Post/SIS Betting Shop Manager of the Year to Hong Kong for a five-day luxury holiday and tour of its facilities.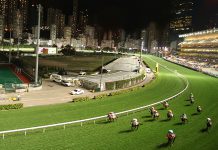 The Hong Kong Jockey Club cancelled its Wednesday night meeting in Happy Valley due to concern about protests as the race was to feature a horse partly owned by pro-Beijing lawmaker Junius Ho Kwan-yiu.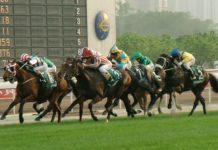 Betfair Australia has been ordered to stop offering bets on Hong Kong racing in a cease and desist order from the Hong Kong Jockey Club. 
The Hong Kong Jockey Club has received the highest level accreditation under the Responsible Gaming Framework of the World Lottery Association (WLA) for the third time running since 2011. The Club first received Level 4 accreditation in 2011, the first operator in Asia to receive such an honor and was recertified in 2015. Since then, […]
Racing operator Hong Kong Jockey Club (HKJC) has appointed a former Hong Kong minister for mainland China affairs as the company's executive director of corporate affairs. Raymond Tam Chi-yuen, who was secretary for constitutional and mainland affairs from 2011 to 2017 is expected take the position on August 15. A source told SCMP that the […]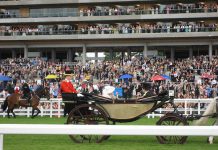 The Hong Kong Jockey Club is shaking up simulcast betting, with the planned introduction of a so-called "world pool" on the U.K.'s five-day Royal Ascot meeting in 2019, bringing together a powerful mix of racing cultures. Hong Kong's horse racing giant has bet on Royal Ascot before, but next year marks a monumental change in […]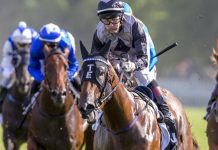 The Chinese government's April announcement that Hainan will "open up" as a economic hub and that horse racing, plus new forms of sports lotteries, could be part of the island's future was met with equal parts optimism and caution from within the sport of kings itself. After all, horse racing already exists within mainland China, […]
Illegal gambling is growing twice as fast as wagering and about $140 billion is laundered annually though illegal markets, local media reports.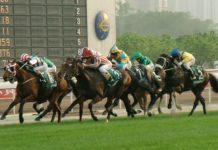 The Hong Kong Jockey Club has seen strong growth in its international business, with the addition of a pool on racing at Royal Ascot boosting turnover.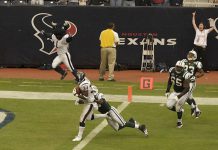 There is no question that the global sports betting market is massive and growing fast. According to figures from respected statistics company, Statista, the global gross gaming yield now stands at about $400 billion, with the majority of that generated in Asia.