Website: http://www.deltacorp.in/
Delta Corp is the largest and only listed company within the gaming and hospitality segment in India. Delta Corp is rapidly expanding its gaming positions in Goa and currently offers 2,000 gaming positions. Delta Corp also has recently started a first of its kind integrated casino resort in Daman, with full benefits of the casino to accrue from middle of FY15.Delta Corp owns three offshore casinos in Goa out of a total of six, making it the dominant player in Goa. The total number of gaming positions in Goa is about 2000. A brief description of these casinos is as under : Deltin Royale, Goa is India's largest live offshore gaming vessel. The ship has 950 gaming positions across 116 tables and 250 slot machines. The four-level casino also has an in-house dining and entertainment restaurant 'Vegas' and an exclusive lounge 'Whiskys', with an extensive single malt collection. It is also home to the Royale Poker Room, India's largest dedicated Poker room. It also offers private gaming suites for select guests. Deltin JAQK, Goa is one of India's leading live offshore gaming casinos with 500 gaming positions. Offering international games, live entertainment daily, and separate VIP gaming areas, the casino is also equipped with a helipad, and is serviced by high speed feeder boats from multiple jetties. The casino also houses a crèche and playroom for children, an Aquabar, and 2 VIP suites.Deltin Caravela, Goa, currently under renovation, is India's first off-shore gaming casino. Once operational in this financial year, it will offer 200 gaming positions comprising 17 Live gaming tables and 10 slot machines.Deltin Suites, Goa, Deltin Suites is a Casino Hotel in Goa located 5 minutes from Candolim beach and is known for its intimate and stylish ambience.Daman :In March 2014, Delta Corp launched THE DELTIN, India's largest integrated casino resort. Located at close proximity along the Mumbai – Ahmedabad route, this 176 room, 5 star hotel is an ideal gateway for gamers and vacationers alike. The soon to be launched casino at THE DELTIN will be spread over 60,00sq.ft., and will have approximately 1,000 gaming positions.
Related Articles
Delta Corp. has initiated an Rs. 125 crore (US$16.7 million) stock buyback plan in an attempt to arrest the sharp decline in its share price due to the closing of its casinos in Goa and Sikkim. The casino shutdowns were a result of a directive from the Indian government and a subsequent 21-day lockdown due […]
Not only Goa, but also the state of Sikkim, the small, mountainous Indian state wedged between Nepal and Bhutan, has gone under Covid-19 lockdown, including the closure of all casinos. Sikkim Chief Minister Prem Singh Tamang announced on Monday that entry of all domestic tourists has been banned. He also stated that all educational institutions, […]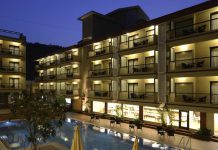 Indian casino operator Delta Corp reported stagnant results in the quarter ending December 31 with almost INR2.1 billion (about US$29.4 million) in net income from operations, a figure that was virtually identical to the previous year.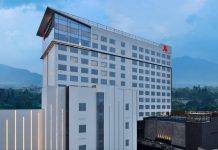 India-listed casino operator, Delta Corp has announced it has been issued a license for operating a casino in Nepal, with the opening of the casino to happen "soon". According to a filing to the National Stock Exchange of India, Delta Corp said the casino will be located at the five-star Marriot Hotel in Kathmandu, Nepal.  […]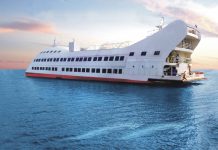 Delta Corp saw a slight increase in profit in the second quarter of 2019, increasing 2.6 percent year-on-year to Rs 42.5 crore (US$6.2 million). This came despite a slight decline in total revenue in the second quarter of 2019, falling one percent year-on-year to Rs. 236.8 crore.  Gaming revenue increased slightly, up 2.6 percent year-on-year. […]
India's Delta Corp reported a 19 percent jump in fiscal Q4 revenue and EBITDA of 879 million rupees, topping expectations.
India's online gaming sector has seen a spate of acquisitions in recent months as operators position themselves for strong projected growth, despite the ongoing regulatory uncertainties. In September last year Delta Corp, India's largest hospitality and gaming company, acquired Adda52, also a top-ranking company when it comes to the Indian online gaming market. PokerStars, the […]
Indian gaming giant Delta Corp saw its June quarter net profit rise to Rs 28.6 crore, up 52 percent year-on-year, beating analysts' expectations. Net sales / revenue for the gaming company rose 36.7 percent to Rs 109.9 crore, up from Rs 80.4 crore in the prior year period. This was due mainly to a 49 […]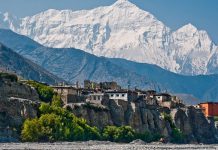 Nepal is expecting further expansion of its casino industry as five-star hotels spring up across the country ahead of a major tourism initiative next year. 
The fate of Goa's floating casinos is still unclear as a deadline for their removal from the Mandovi River looms, with industry experts urging the government to proceed with caution when it comes to moving them to land.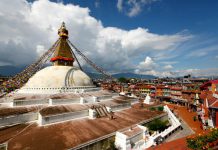 Nepal has proposed new regulations to tighten oversight of its casinos, just five years after passing legislation to govern the sector, though some local operators have expressed disappointment at a ban on locals and high fees.