City of Dreams Mediterranean is a casino resort project developed by Melco International Development and local Cyprus company CNS Group.
The resort, once completed will offer 136 tables, 1,200 gaming machines, 500-room hotel and luxury villas, 11 restaurants, shops sports and wellness enters and an amphitheatre.
A temporary casino opened on June 28, 2018 and will be in operation until the resort is completed.
The temporary casino includes 33 tables, 242 slots and a VIP gaming area. Another four satellite casinos will also open across Cyprus.
Related Articles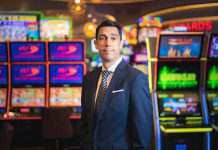 Melco Resorts & Entertainment has promoted Grant Johnson as senior vice president, property general manager, of its City of Dreams Mediterranean project and Cyprus Casinos.
Melco International Development has announced it has completed the disposal of its entire shareholdings of ICR Cyprus Holdings, to its listed subsidiary Melco Resorts & Entertainment.  The transaction was first announced on June 24 to the Hong Kong Stock Exchange, which sees Melco Resorts & Entertainment as the purchaser of Melco International's 75 percent shareholding […]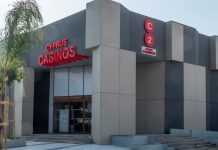 Cyprus Casinos on Monday announced the opening of third satellite casino in the country, named C2 Ayia Napa. The casino now joins ranks with C2 Nicosia and C2 Larnaca satellite casinos which opened in December 2018. It is situated on a 13,829 square meter plot of land, with a floor area of around 367 square […]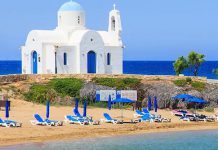 Melco Resorts & Entertainment has agreed to buy all of parent company Melco International Development's holding in the company developing an IR on Cyprus for $375 million in stock.
The opening of Melco's integrated casino resort in Cyprus has been pushed back six months due to the extensive infrastructure needed, local media reports. The new integrated resort, which would be the country's first, was originally due to open by the summer of 2021, and construction work started last month. There have also been minor […]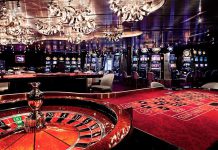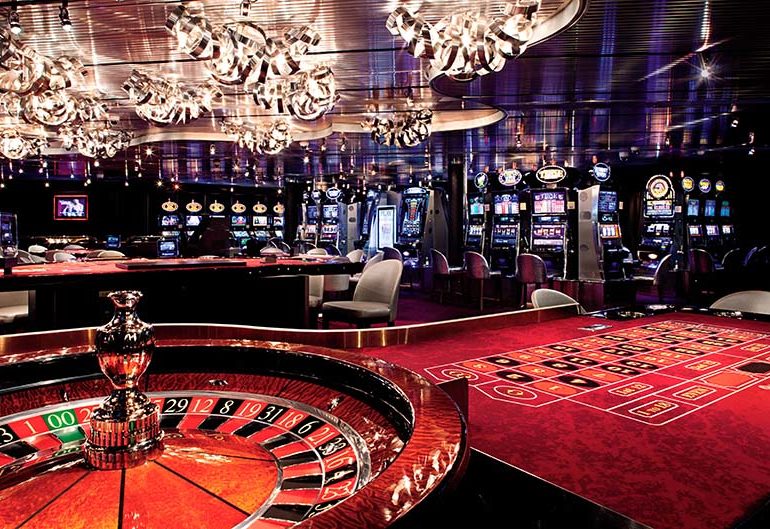 Melco's temporary casino in Cyprus has seen more than 175,000 visitors since opening its doors in June, according to its property president. Quoted by Cyprus Mail, Craig Ballantyne, property president of City of Dreams Mediterranean and Cyprus Casinos said that the last three months of operations had "exceeded expectations." The casino comprises of a 1300 […]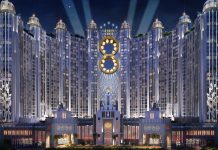 Melco International Development posted a three-fold increase in profit in the first half of 2018, attributed mainly to better group-wide gaming performance, recovery of previously provided doubtful debt, and lower finance costs. According to a filing from Melco to HKEx, profit before tax reached HK$1.1 billion, up from HK$0.4 billion in the prior year period. […]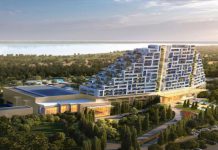 Melco's new temporary casino facility in Cyprus appears to be picking up momentum after a sluggish first week, according to the property president of City of Dreams Mediterranean. Speaking to Cyprus Mail, Craig Ballantyne said the first three weeks of operation has seen over 34,000 visitors from 41 different countries, with 6,000 visitors registering for […]
The opening of Melco's new Cyprus temporary casino was below expectation, and the casino's property president said local competition is to blame, Cyprus Mail reports. City of Dreams Mediterranean property president Craig Ballantyne said around 7,000 unique guests have visited the property so far, with over 4,000 joining the casino rewards program. "There were a […]
On Friday, Melco International Development held a ceremonial groundbreaking of City of Dreams Mediterranean, with expectations that the project's first phase will open by 2021. Melco executives, including CEO Lawrence Ho assembled on the plot of land in Limassol, along with Cypriot president Nicos Anastasiades and Melis Shiakolas, CEO of Melco's local partner CNS Group. […]