Website: https://www.axesnetwork.com/
A blockchain-based IoT fintech specialized in casino industry cloud management information systems.
Related Articles
In the midst of COVID-19 doom and gloom, cloud solutions company AXES.ai has announced the nomination of Andrew Cardno as its chief data scientist, effective immediately. "Andrew is a brilliantly gifted human being who masters the Global Gaming Industry from a data, information, and artificial intelligence perspective" stated Earle G. Hall, President & CEO of […]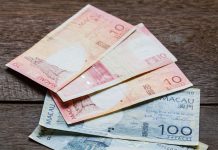 Political hurdles have slowed Asia's progress towards a cashless model for casino gaming, but wider social trends and potential benefits to anti-money laundering (AML) efforts and responsible gaming checks could persuade regulators to reconsider.