Website: http://go.aruzegaming.com/
Aruze Gaming is a global entertainment company that designs, develops, and manufactures slot machines and gaming devices for the global casino market.Aruze Gaming's principles are to create fun and entertaining experiences, to build trust and maintain global relationships to foster a strong gaming culture, to provide quality products and content for all customers while offering exceptional customer service, to be socially responsible by supporting and encouraging responsible gaming initiatives and to dream and challenge conventional wisdom by thinking out-of-the-box with no compromises that transcends not only on different industries and domain, but also on generation and gender.Delivering excitement and enjoyment is the ultimate objective of product development at Aruze.
Related Articles
Aruze Gaming is set to exhibit its Muso Curve-43 Hybrid and Muso Triple-27 Hybrid cabinets at ICE London 2020.  A compelling mix of proven performers and future concepts in game design will be on display at stand S5-210. Aruze Gaming's focus on the European market is apparent, with machine installations recently taking place in Greece, […]
Aruze Gaming is set to demonstrate its passion for fun and entertaining products at G2E Las Vegas in October.  Exhibiting for the first time at G2E will be the new Muso Curve-43 Hybrid cabinet.  Building on the great features of Muso Curve-43, the new cabinet includes an integrated base that adds a comfortable footrest and […]
Aruze Gaming America has announced the promotion of Martha Schuessler to the post of vice-president of global finance, surpassing her previous role in which she was focused on the Western hemisphere.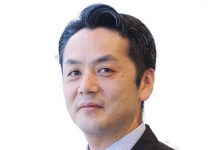 Aruze Gaming America said Chairman and CEO Takahiro Usui is stepping down at the end of the month for personal reasons after 14 years with the company.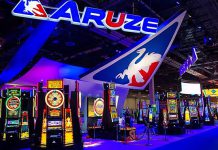 Aruze Gaming has announced a partnership with Techno Gaming, an independent gaming distribution company based in Argentina, which has become empowered to become the exclusive distributor for Aruze slot machines and other products in Argentina and Uruguay, as well as an authorized representative for Paraguay.
Aruze Gaming has set the mark in revolutionizing traditional gaming products. As one of the fastest growing companies in the global casino gaming industry Aruze continues to focus on creating the best gaming experience for players and delivering premium quality products with the highest level of service to its casino customers. The wild success of […]
Aruze's Electronic Table Games will be the centerpiece of the booth with Lucky Roulette, Super Big Wheel, Omni Table, RFID technology, a unique Live ETG product, and Roll to Win Craps. Roll to Win Craps is a hybrid dealer-assisted ETG that combines the excitement and attributes of live table play with the operational efficiencies of […]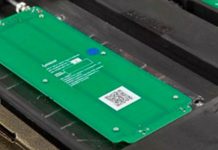 Aruze Gaming America has obtained a license from Walker Digital Table Systems allowing use of its RFID chip technology on a new line of casino gaming chips. The agreement allows Aruze use of WDTS's PJM3.0, which features a read rate of 1,200 chips per second. "As we expand our business, we're partnering with the best […]
Aruze Gaming America announced it has been given a certificate to operate and supply gaming machines in Cyprus as of May 15, 2018. The company also announced that earlier in the year, it was given a license to operate as a gaming related contractor in Greece. "We at Aruze are excited to expand our footprint […]
Aruze will be showcasing the Cube X Plus cabinet at AGE this year, featuring dual 23" monitors, LCD button panel, fast processor, superior sound and ergonomic design, along with a suite of game titles we're sure will excite. Aruze continues to develop a strong business and more importantly a robust roadmap of products that supports […]
The latest financial results from Macau's operators showed a healthy increase in slot machine revenue, indicating that a mix of product innovation, evolving customer preferences and new capacity are beginning to help them gain traction. According to figures from Macau's Gaming Inspection and Coordination Bureau (DICJ), GGR from slot machines in the enclave was MOP […]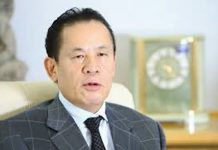 Universal Entertainment has filed civil and criminal complaints against Aruze Gaming America and billionaire Kazuo Okada claiming its patent rights were violated and seeking compensation.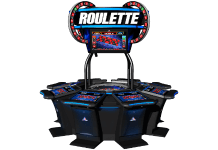 Casino operators will witness the launch of Aruze Gaming's X-Station at G2E Asia this year. The new product line is an electronic table games terminal on the Cube-X platform. X-Station comes equipped with new graphics capabilities, a larger screen, and is designed with ergonomic perfection to fit ETG game viewing angles and shared gaming experiences. […]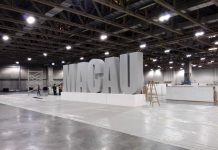 Technology and electronic table games were the two subjects most frequently cited as important trends for 2019 among the gaming industry's largest suppliers at the MGS Entertainment Show in Macau last month. This year's show, which ran from Nov. 13 to Nov. 15, sought to focus on innovation in the entertainment space. Though given online […]