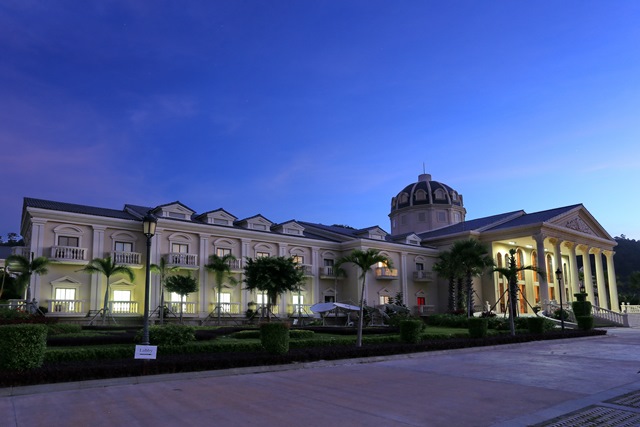 Dara Sakor Seashore Resort is a integrated resort development located in Cambodia's West Coast, around five-hours drive from the capital Phnom Penh. 
The development is perhaps the largest of its kind in the world, which began works in 2008.
A casino is planned for the resort but is currently unfinished. A small hotel and three 18 hole golf courses are already open.
At build-out the resort is expected to come in at a cost of between $3.8-$5 billion.
It is being developed by China's Tianjin Union Development Group (UDG).