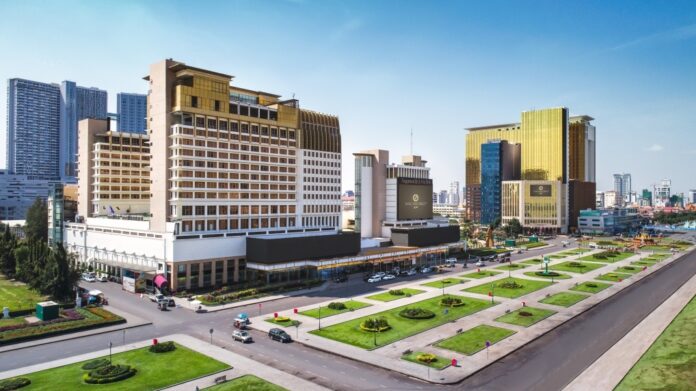 Nagacorp has released figures for its casino business for the nine months through to September, saying premium mass has outperformed.
Despite the fact the property was closed for more than six months of the reporting period, average daily gross gambling revenue in the premium mass segment was just 7.9 percent lower at $285 million.
Electronic gaming machines also performed well, with average daily GGR down 8.2 percent at $294 million.
Mass tables GGR fell 36.6 percent to $415 million, while average VIP revenue plunged 62.4 percent to $814 million.
The company, which operates the NagaWorld casino in Phnom Penh said its business had been supported by "quality play" coming from the captive expatriate community living in the city. Local Cambodians are not permitted to gamble.
NagaWorld had a low-key reopening on September 15th and said more than 95 percent of its staff had been vaccinated.
"Although the half of month of opening of business in September 2021 was not comprehensive enough to form a more concrete opinion of the business performance, the pick-up of the business mix and daily average head count of more quality and serious players are consistent with the sustainability and strength of the business seen during the short period of opening for 3Q2021," it said in a filing with the Hong Kong Stock Exchange.
Cambodia has benefited from strong foreign direct investment, with many businesses relocating from China in search of cheaper manufacturing bases. NagaWorld said these patrons seek out the "luxurious offerings of the only integrated resort in town."
The country is expected to begin to open its borders for international travel from the fourth quarter of this year, with about 83.6 percent of the population having had at least one vaccine dose.
For H1, the company posted a loss of $77.2 million, compared with a profit of $20.6 million a year earlier due to the closures, but it said it remains upbeat about the future.
Revenue declined to $130.4 million from $377.5 million.