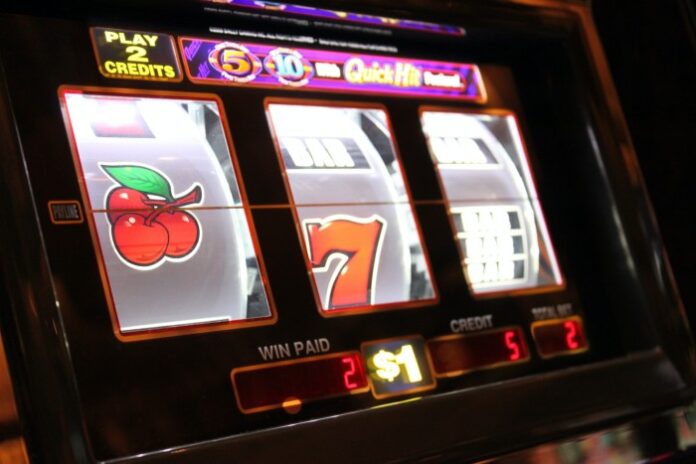 As many as 90 percent of gaming venues surveyed in the recent J.P. Morgan 12th Annual Slot Survey said they intend to maintain or increase their slot replacement spend over the next year, with Aristocrat Leisure's machines remaining their top pick for floor space.
The market is looking much better than where it was in 2020.
Analysts from J.P. Morgan Australia, including equity analyst Don Carducci, said the results signify much-improved business confidence from their 2020 Slot Survey, which saw only 55 percent of venues expecting to maintain or increase their replacement spend.
"Furthermore, the proportion of casinos and pubs who will greatly increase the replacement spend has doubled from 8 percent in 2020 to 16 percent this year," added Carducci.
The positive sentiment is mostly due to many slot machine dominant markets coming out of lockdown over the course of 2021, higher vaccination rates, and more countries shedding their "Zero-Covid" strategy to a "Living with Covid" policy.
Las Vegas, one of the first major gaming markets to reopen, has been on a six-month hot streak with $1 billion-plus in gaming revenue – bringing them very close to pre-pandemic levels. New South Wales in Australia, another very large slot market has seen revenues surge during months it is not under lockdown.
"[This is] consistent with the trend that despite players visiting less frequently, spending is much larger due to the pent-up demand from Covid. Larger operators also observed an increase in spend per customer," explained Carducci, adding that 56 percent of casinos and pubs surveyed estimate that customer spending has increased, compared to only 55 percent in 2020 and 32 percent in 2019.
Carducci also noted that there would be increased spend on conversions, and maintained or increased pricing of machines compared to the prior year.
Top slot manufacturers
Perhaps at no surprise, the survey reveals that Aristocrat Leisure remains the top-performing manufacturer, with 83 percent of respondents rating it the best performer. Though it has slipped just slightly compared to the prior two years.
Some of these votes instead went to Scientific Games, with 8 percent of casinos and clubs ranking it as best performer, followed by IGT at 3 percent, then Konami and Ainsworth.
When asked how operators would allocate their floor according to the manufacturer if they started from new, Aristocrat took home around 53 percent of green-field floor space, down slightly from 56 percent in 2020. Scientific Games was the second favorite with 15 percent of the floor, whilst IGT, Konami, and Ainsworth would receive 13, 9 and 8 percent respectively.
Still, Aristocrat remains the standout manufacturer in 2021, with 49.6 percent of machines on gaming floors expected to be Aristocrat's in 2021, and around 91 percent of casinos and pubs intending to maintain or increase their allocation to Aristocrat in the next year. Dragon Link continues to be one of their most popular products, according to the survey. 
It should be noted that whilst demand for Aristocrat's products has been strong in Australia and New Zealand, Carducci in an earlier note in July said that issues affecting global supply chains may impact sales in the second half of the 2021 fiscal year.
The analysts noted that hardware such as monitors, silicon chips, light tubes, and related button-decks and paneling have been the hardest hit.
Carducci also noted a common theme in the survey was that of a more "partnered approach" between operators and manufacturers in 2021.
"In conjunction with an increased focus on costs, is likely to mean a greater focus of concentrated spend with individual manufacturers," he said.