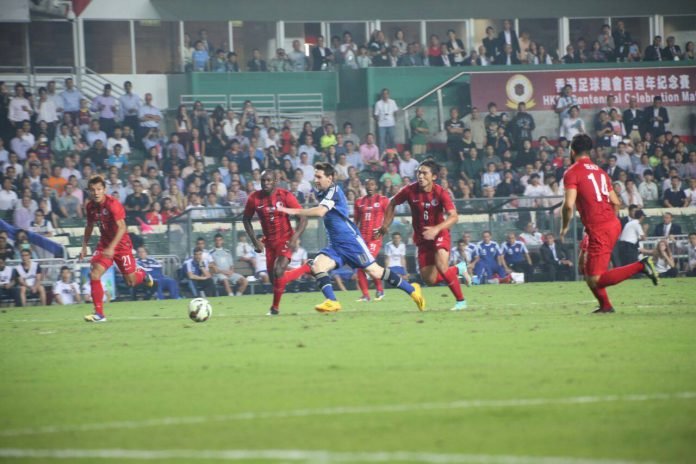 Vietnam is considering further steps to open up its sports betting market, though industry insiders say it's still unlikely to be enough to attract international investors.
Earlier this month, the Ministry of Finance said it was expanding the number of football tournaments that locals are allowed to bet on.
According to VietnamNet, the updated list comprises 27 events, which includes 15 leagues in Europe, Asia, North America and South America and 12 tournaments which are held every two or four years.
It will also allow betting on matches played by Vietnam, including the World Cup, AFC-U-23 Championship, Olympics, Asian Cup and U-20 World Cup.
The wider variety removes one key hurdle for potential industry participants, but the legislation is still seen as being too restrictive to allow firms to compete with the booming illegal market.
Missed opportunities
"The Vietnamese government did miss an opportunity in the way it chose to regulate football betting," says Lorien Pilling, a gambling consultant with GBGC Consulting. "The government's overall approach to gambling for the local population – in both casinos and betting – has been cautious."
"The caution is understandable but it results in gambling regulation which does little to channel customers away from offshore or unlicensed operators."
"The business case is hard to make, when a large amount of capital has to be committed and the operator is then restricted on the football matches upon which they can take bets."
In 2017, Vietnam announced that it would select one football betting provider for a five-year trial period to open up the market.
The pilot programme allows Vietnamese citizens over the age of 21 to place bets on international football matches recognized by FIFA and approved by Vietnam's sports ministry.
Online betting is not allowed, and bookmakers are required to be located at least 500 meters away from schools and venues with children.
Bookmaking operators will also need to meet strict capital requirements depending on what sport is offered. According to the decree, bookmakers will require VND1 trillion for horse racing and football, and VND 300 billion for greyhounds.
Additionally, punters will be required to meet a minimum bet value of VND1,000 (US$0.04), while keeping within the daily maximum limit of VND1 million (US$44).
Pilling says the fact that no companies have so far come forward to participate in the football betting trial initiative sends a clear signal.
Clear market potential
The market potential is there. VietnamNet cites estimates that the illegal market is generating about $10 billion in annual revenue and is growing, with local punters placing bets on sites operating out of the Philippines and elsewhere.
The illegal operators are obviously not bound by the same restrictive rules on the types of product they can offer and the level of bets they can accept. Covid lockdowns and the recent return of the Euro 2020s have also provided a major boost to the sector.
In an effort to regain control, the state Bank of Vietnam recently directed banks and payment companies to tighten control over illegal football betting by monitoring accounts with large and dubious transactions and controlling the transfer of money overseas.
In June, the police arrested 21 in a raid on an online football betting ring worth VND1.5 trillion ($65.4 million).
However, industry commentators say improving regulation would be a more effective way to address the black market. They point to the example of the Hong Kong Jockey Club, which has tackled the illegal market head on, improving its services and product range to attract punters.
For example, the Hong Kong government this year expanded the number of simulcast days from 23 to 37 to enable the club to continue to provide opportunities to clients for betting during the off season in July and August.
The HKJC has consistently warned about the threat it faces from black-market operators, however, it is also reporting record turnover of HK$279.7 billion ($35.9 billion) for the 2020/21 season.