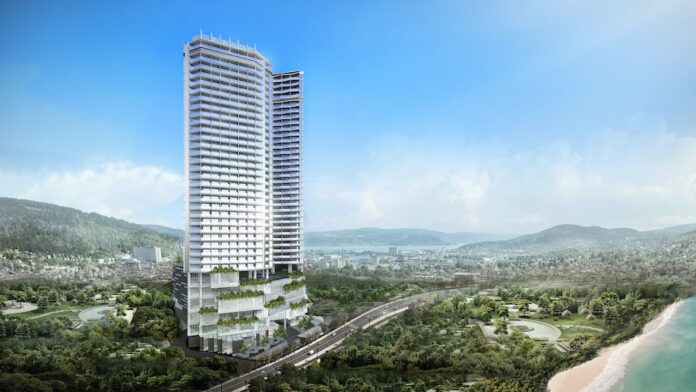 IHG Hotel and Resorts is adding to its hotel portfolio in Vietnam, with a planned opening of a Holiday Inn Resort in Vietnam's Halong City in 2023.
The group has partnered with Ha Long Bay Hotel Joint Stock Company to open its second resort in the country, which will feature 208-rooms, 1,300 sqm of meeting space, an adult-only infinity pool, an indoor kids adventure pool, a fitness center and a spa.
The company is also set to debut its Intercontinental brand in Halong Bay with two properties in 2025. The company currently has 13 hotels in Vietnam.
Serena Lim, Vice President, Development for South East Asia and Korea, IHG, said:
"Its opening in 2023 will herald a new era of fun for the whole family in Halong City – a concept we know is in high demand and is reflected in our decision to open three Holiday Inn Resorts in the country – Ho Tram, Halong Bay and Sapa – in the next three years."
Nguyen Ba Tien, President, Global Invest JSC, added:
"I am delighted to partner with IHG, who share my vision of developing world-class and integrated destination concepts in Vietnam which complement the ecosystem of Global Invest JSC's industry verticals, such as our famous hop-on, hop-off buses.
"Since the pandemic began, we have seen Vietnamese families rediscover travel in their own backyards. This has offered a boost to destinations such as my hometown of Halong City, which is no longer just a transit point to Halong Bay but instead quickly becoming a top leisure destination in its own right.
"Located centrally in Halong City, Holiday Inn Resort Halong Bay will be the perfect base for travellers as they enjoy everything our mixed-use development has to offer. With outdoor adventures, scenic landscapes, theme parks and beaches, as well as best-in-class convention centres, within easy reach there will be something for everyone in this vibrant destination."
Halong Bay is also the home to the Royal Halong Bay Casino, a boutique hotel and casino operated by Royal International.
The owner of the Royal Ha Long Bay Casino has reported its seventh consecutive quarter of loss in 21Q1, as the region continues to be impacted by border restrictions.