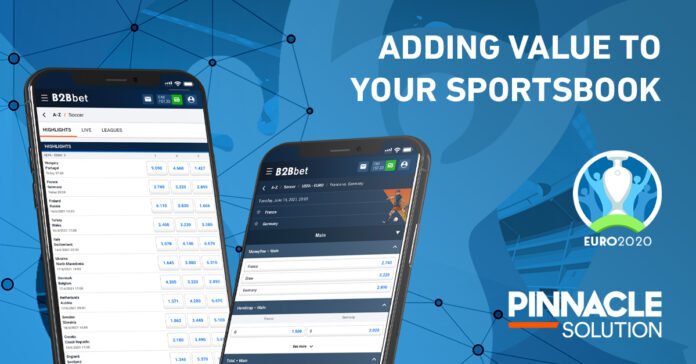 Fans and bettors alike rejoiced in June with the return of some sporting normality as the delayed Euro 2020 and relocated Copa America tournaments finally kicked off. Supporters gathered at stadiums in the tens of thousands to return some of the atmosphere that makes soccer loved the world around and the leading betting pastime in this new normal we now live in.
Pinnacle Solution has analysed the data over the past couple of months to see how the betting trends are evolving at these major tournaments.
Top-level, it's clear that the Euros engaged bigger bettors more often, with the mean pre-match bet size 17 percent higher than on the top-tier domestic season, with live average bets also 14 percent higher. Match day betting dominated when it came to the timing of bet placements too, with the busiest periods coming at the business end of the group stages, with meaningful games coming thick and fast.
One major discrepancy between domestic and international tournaments appears to be around the favoured market types. It appears that customers looked to back a team or result, rather than just wishing for goal-mouth action at the Euros, with Handicap betting accounting for almost two-thirds of pre-match bet value, in comparison to just over a third across the English, Spanish, Italian, and German top leagues, while the Money Line share also more than doubled.
Some of these trends are likely to tie in with the specific nature of high stakes, partisan international competition but some may continue into the new season, and our partners can be sure that Pinnacle Solution's impressive hold performance from both pre-match and live betting action at the Euros will continue into the new season.