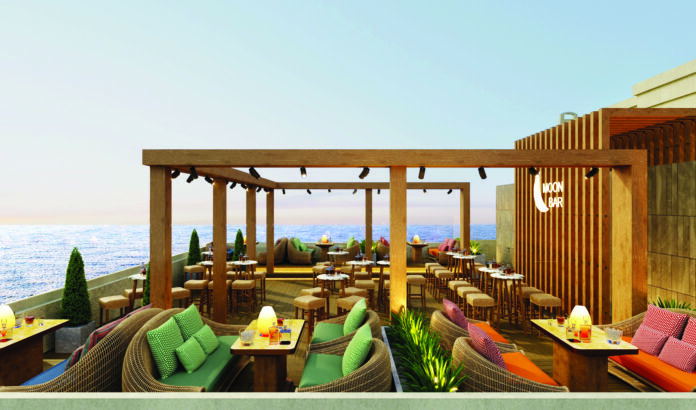 Vietnam's first integrated resort Grand Ho Tram has completed its rebranding, which was designed to bring in more international travelers and take greater advantage of the country's booming MICE space, although the grand unveiling has been put on hold due to the Covid situation.
The Grand Ho Tram is now known as the Intercontinental Grand Ho Tram following a franchise agreement with IHG Hotels and Resorts. The capacity of the complex has also been doubled with the addition of the 502-key Holiday Inn Resort, which is also an IHG brand and will remain a non-gaming property.
The Holiday Inn was scheduled to open on July 1st but was pushed back as the Covid situation in Vietnam worsened. The resort, which is owned by Asian Coastal Development Ltd., has also refrained from a high-profile marketing and launch campaign, due to sensitivities about the pandemic.
Still, Akshay Moza, VP of the commercial division, says the hotel will be ready to open the moment the situation allows when a wider marketing push is likely. At present, the resort and casino is closed, apart from limited hotel guests.
Moza said the accord with IHG gives Ho Tram access to the company's database and its global distribution network. It brings international branding to the property, which has traditionally been more reliant on the domestic market, especially from Ho Chi Minh City.
Although local Vietnamese are not allowed to gamble, except in two designated properties as part of a pilot program, many also hold overseas passports, giving the casino a solid base.
"We were lucky, the domestic market was very resilient and very strong, not just for the casino, but the hotel has always attracted customers from Ho Chi Minh," Moza said in an interview, referring to 2020 performance. "While visitors are not confident about taking a plane they will come in a car and our results were pretty buoyant."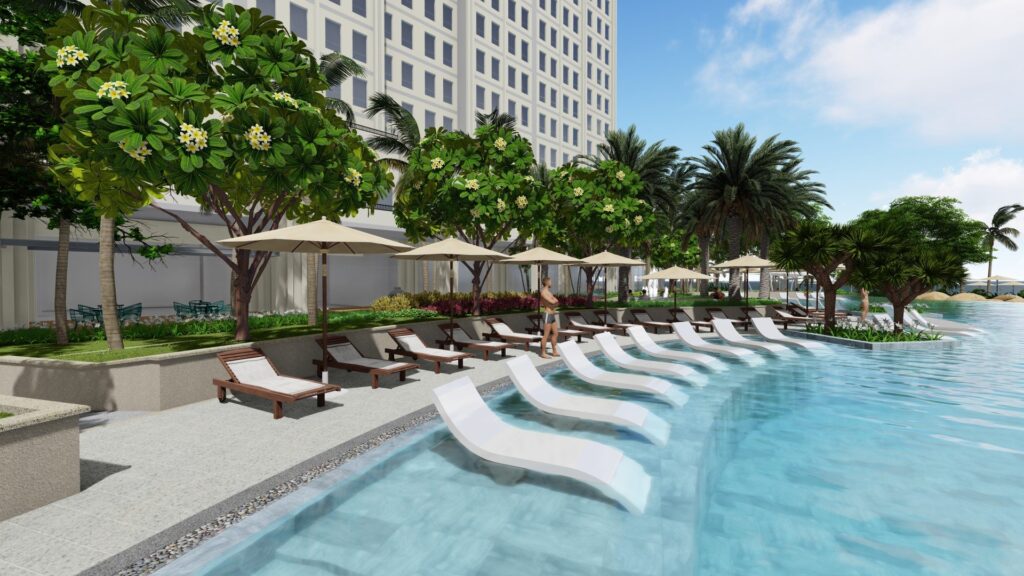 But it's a big property at 543 keys and it made sense to bring in an international name to drive visitation and also to help capitalize on the 1900 square meters of MICE space.
This is a fast-growing segment of tourism in Vietnam and makes up about 25 percent of Ho Tram's revenue.
According to the Vietnam National Administration of Tourism, the revenue from MICE tourism is about six times higher than from other types of tourism. Pre-pandemic, MICE tourists stayed 3-4 times longer than ordinary travelers and had higher spending as well. On average, each European MICE tourist to Vietnam spends between $700-1,000 per day, while Asian visitors spend more than $400 per day.
The Holiday Inn has added additional capacity as well as non-gaming attractions at a slightly lower price point than the Intercontinental, which will focus on the casino and VIP guests.
It will eventually contain 15 food & beverage outlets, an entertainment zone, a bowling alley, and a water park, but there are no plans to add a casino.
"The idea is for us to position ourselves as a leading entertainment complex destination in the south and eventually in the region," said Moza, who added the company has also applied for five-star certification for the Holiday Inn.
Although Ho Tram has seen support from the local market, the lack of access for the majority of Vietnamese to the country's casinos has been seen as a major concern by foreign investors, made even worse by the pandemic.
A number of the IRs, including Ho Tram, have been pushing the government to be included in the pilot program. Currently, only Corona Casino & Resort on the southern island of Phu Quoc has been given permission to accept bets from locals, while the second property in Van Don at the opposite end of the country has yet to open.
The government has indicated it will extend the pilot program beyond the scope of the initial three years, however, it has not permitted further expansion.
Still, Vietnam has been seen as one of Asia's most promising jurisdictions. It welcomed 18 million arrivals in 2019, prior to the pandemic, an increase of 16 percent on the prior year. The top two source markets were China and South Korea.
The country has also seen strong inbound investment, which has boosted the local expatriate population.
---
Phu Quoc maybe opened to vaccinated travellers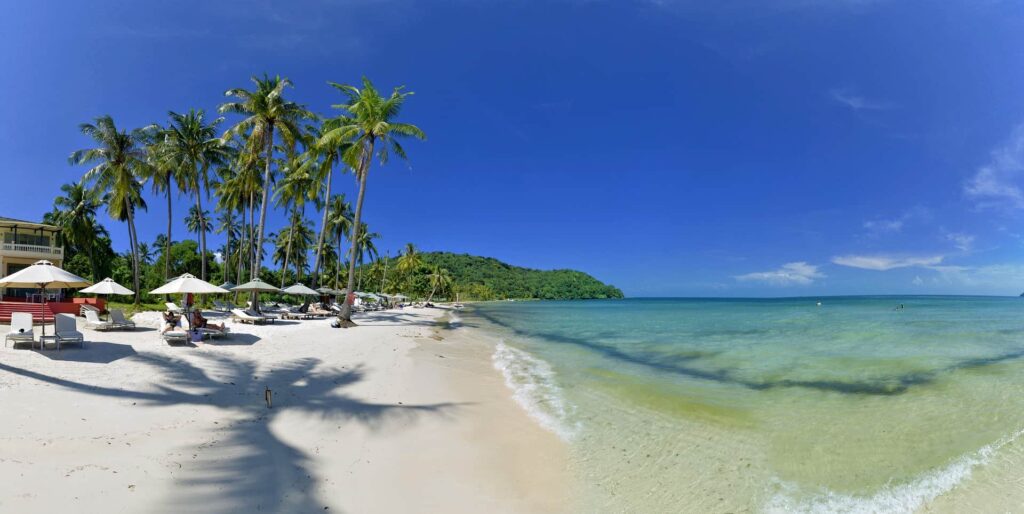 The Vietnamese government is studying ways to open up Phu Quoc island to fully vaccinated tourists as a first step in reviving international travel. However, first, 90 percent of the 178,000 living there need to be vaccinated to achieve herd immunity. The island would initially target the Russian tourism market and is likely to open up in September, or early October. Phu Quoc is home to the Corona Resort & Casino, the only open casino in Vietnam where locals are allowed to gamble.
---
Government mulls penalties for AML lapses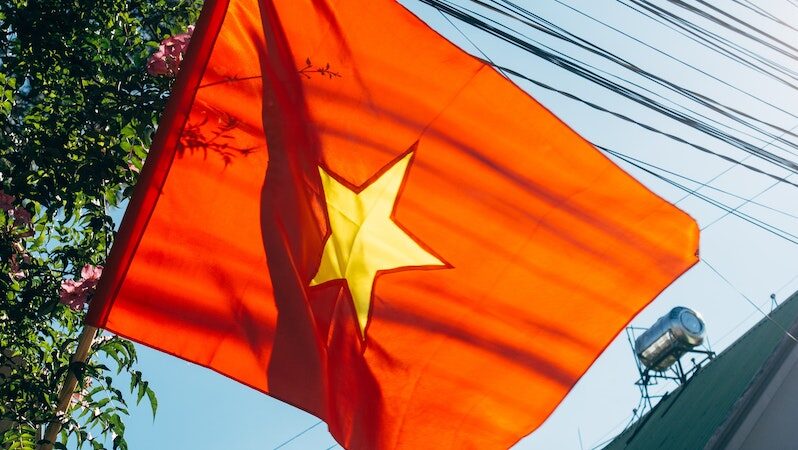 The Vietnam Ministry of Finance is drafting a decree which will stipulate penalties for casino operators operating without a relevant license or having a hand in money laundering. The draft outlines penalties of up to VND 200 million if a casino operates without a Certificate of eligibility.
The draft also imposes penalties for violating regulations relating to the prevention and combat of money laundering – with a fine of VND40 to 50 million for failing to report large or suspicious transactions as prescribed by law, or for not conducting proper KYC measures. The draft decree also imposes a fine of between VND90 to 100 million for organizing or facilitating money laundering, such as not blocking accounts, freezing or seizing assets when instructed, or delaying transactions.