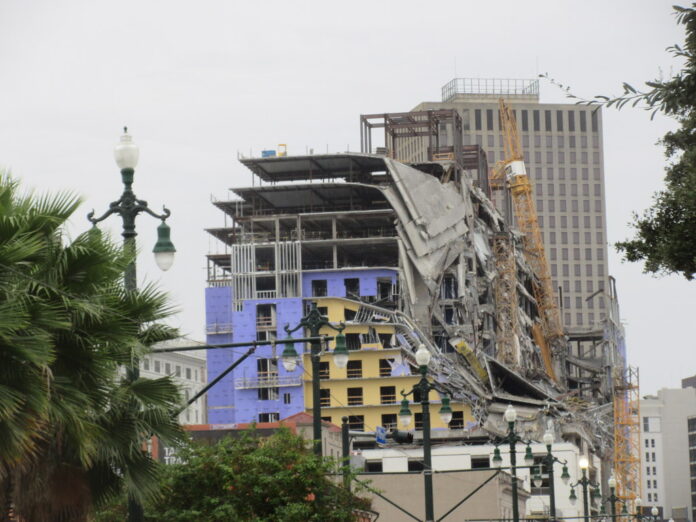 The developer behind the Hard Rock Hotel project in New Orleans, which collapsed during construction in October 2019, is suing the city.
The collapse killed some three workers, prompting the city to propose a measure to restrict the height of the new project on the site, to 70 feet from the original 190 feet.
The development group claims that Hard Rock International are still planning to be involved in the development, but have not yet unveiled details for what it plans to build on the site.
The building was originally planned to reach 18 stories.
The exact cause of the pancake-style collapse of the upper stories of the building project has not yet been determined.
The New Orleans City Council rescinded the site's building permit last month.