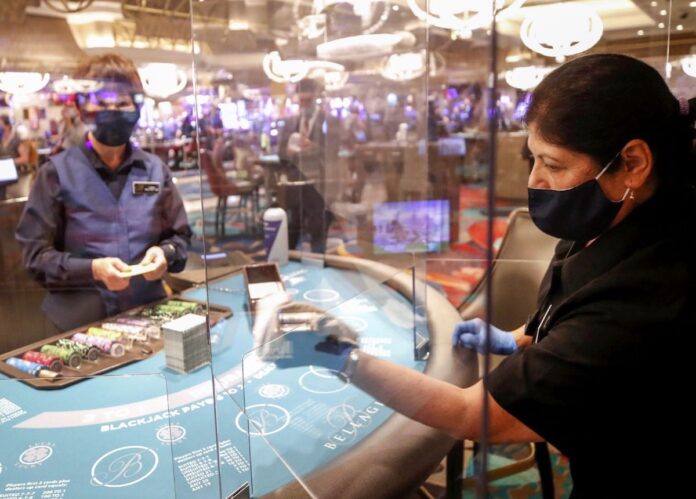 The covid-19 pandemic caused a 31 percent drop in gaming revenue across the top twenty casino markets in the U.S. according to a survey conducted by the American Gaming Association. 
The number marked the lowest total annual revenue since 2003, with consumer spending on commercial gaming down to $29.98 billion.
However, AGA noted that while the pandemic overwhelmed traditional gaming sectors, the industry experienced monumental growth in emerging verticals like sports betting and iGaming. 
"The gaming industry faced enormous challenges in 2020 – and we also saw significant changes, as player demographics shifted and emerging verticals saw strong growth," said AGA President and CEO Bill Miller. "From sharp revenue declines, to booming legal sports betting activity and overwhelming voter enthusiasm behind gaming, this year's report reflects both the highs and lows of the past year."
State of the States 2021 (AGA)